Ceeley OZ, LLC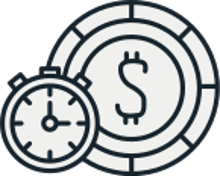 Four story mixed-use project
Permits ready
Shovel ready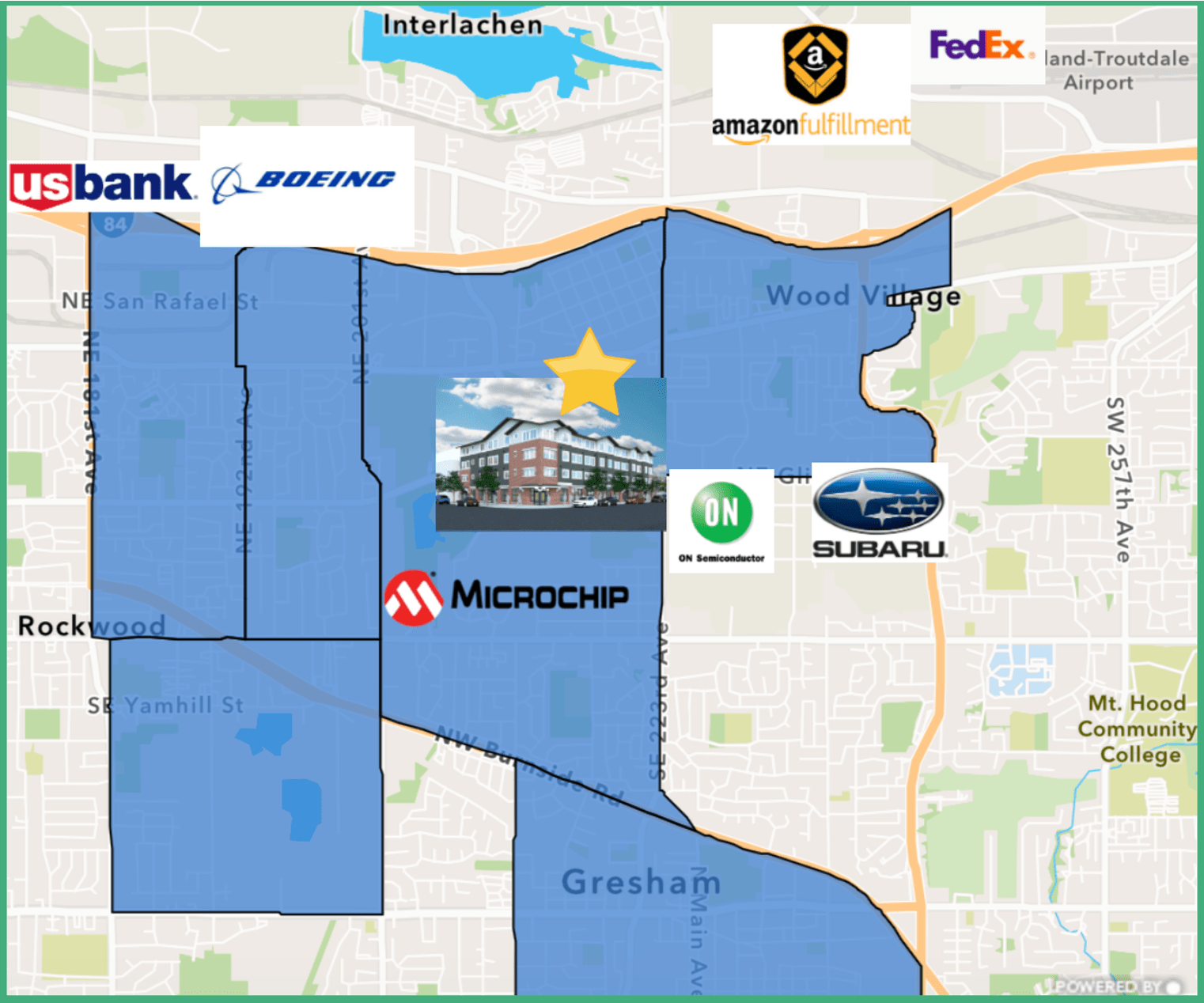 Major Employers
Amazon opened a fulfillment center less than 5 miles away with 2,000 employees. Other nearby national employers include: Boeing, ONSemiconductor, Microchip, Honda, US Bank, Subaru and FedEx. In addition, the business corridor from Fairview to the Portland Airport hosts a significant number of national, regional and local light-manufacturing and distribution companies.
Low Vacancy Rates
Vacancy rates for East Multnomah County remains below 5% which has been the case for the last 5-7 years. Low vacancy rates in the East Portland metro allow new projects to be absorbed without disrupting the overall market with new projects pending for Fairview.
Rent Control Exemption
Oregon's Rent Control rules do not apply to new construction for 15 years.
National Employers within a 10 minute drive
The Amazon fulfillment center opened in 2018 with over 2,000 full time employees.
FedEx opened a 447,000 SF facility in 2010 and expanded the facility in 2018 with around 750 full time employees.
The Port of Portland continues to redevelop the 305-acre LSI property now known as Gresham Vista Business Park.  The LSI chip factor was sold to ON Semiconductor in 2006.  The Port of Portland bought the remaining land from LSI in 2009. DeBeers opened its diamond making facility at Gresham Vista Park in 2018.  Recently, Gresham Vista Park landed new tenants including Medline and Cargill.
Subaru opened a 600,000 SF regional part distribution facility at the Port of Portland's Gresham Vista Park in 2017.
Fujitsu completed a large flash-memory plant to the southeast of Fairview Village in 1988.  At its peak, the chip making facility employed over 650 employees. The plant was slated to close in early 2002, but with some tax incentives, Microchip bought the facility in 2002 to continue its expansion of production in the northwest.
Pella Windows operates one of its 14 national window manufacturing plants east of Fairview in Portland, Oregon along I-84.
Boeing's 1,000 employee manufacturing facility sites are north across I-84 west of Fairview.
US Bank's regional check processing and call center facilities are north across I-84 west of Fairview.
Neighborhood: Fairview Village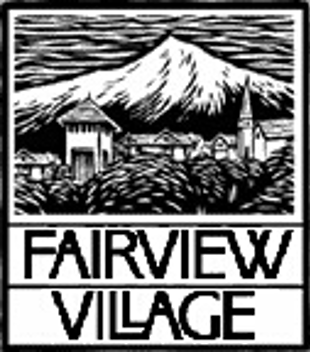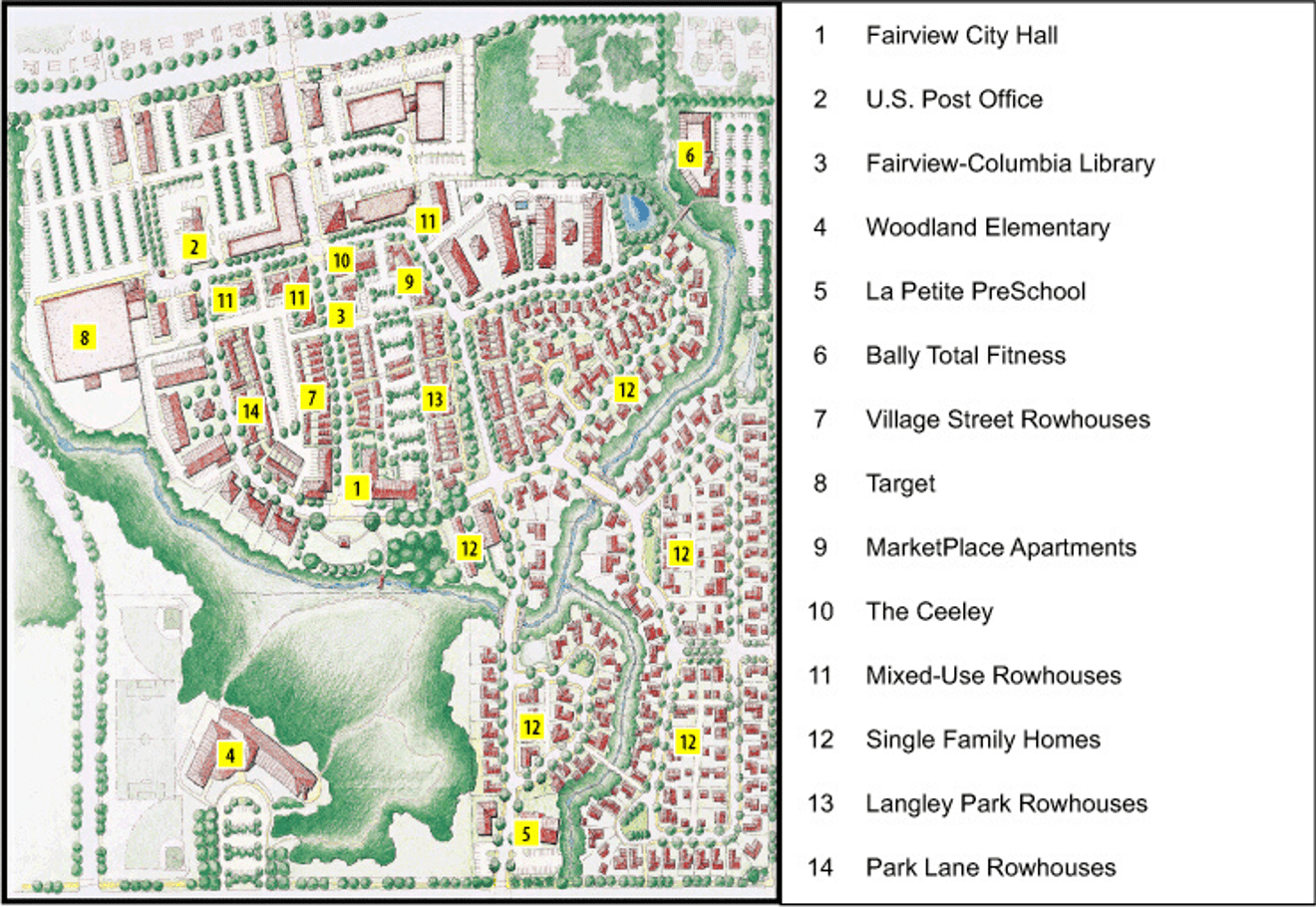 Overview
Selected by the Urban Land Institute as a "Great Planned Community", Fairview Village is featured as one of the most innovative of the new communities that are being juxtaposed with suburban sprawl as an alternative growth pattern. Fairview is a community with the warmth and security of a small town and the energy and convenience of an urban area... a good place to live and work. A place to call home.
Community of Residents and Merchants
Fairview Village is a mix of houses, rowhouses, and apartments built among retail, office, and other civic amenities. Already built are 26,000 sf VA clinic, La Petite Academy Preschool, the Woodland Elementary School, Fairview City Hall, Fairview Columbia Library, numerous public parks, Fairview's U.S. Post Office, and the retail anchor, TARGET. A variety of shops, businesses, and services are available on Village "Main" Street and Market Drive.
Site Details
Address: 1601 NE Market Drive
Fairview, OR 97024
Lot Size: 1.03 acres
Zoning: VMU (Village Mixed Use)
Building Size: 37,202 sf
Parking: 78 spaces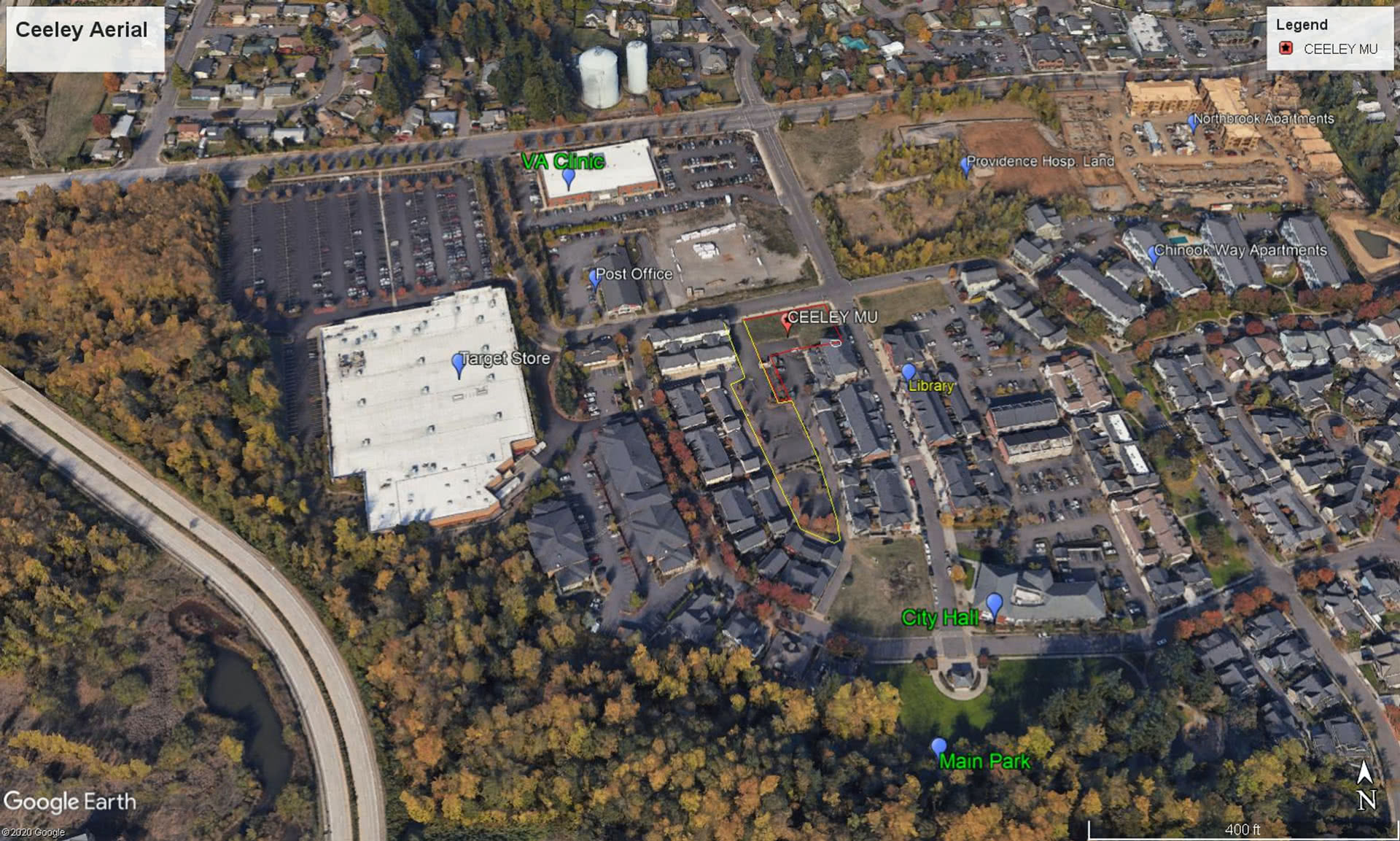 Project Highlights
37 units total with 33 apartments above ground floor; 4-5 office spaces at ground floor level.
26 one-bedroom and 9 two-bedroom units.
land includes a completed 62-stall parking lot plus adjacent flat building pad with utilities to pad, all entitlements and permit ready status.
Project includes sitework nearly 90% completeand entitlements with building and site-work permits ready to issue.
Permits ready to issue and completed sitework reduces project risk and time to delivery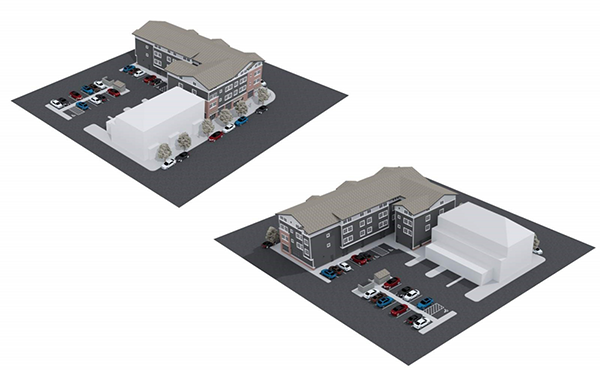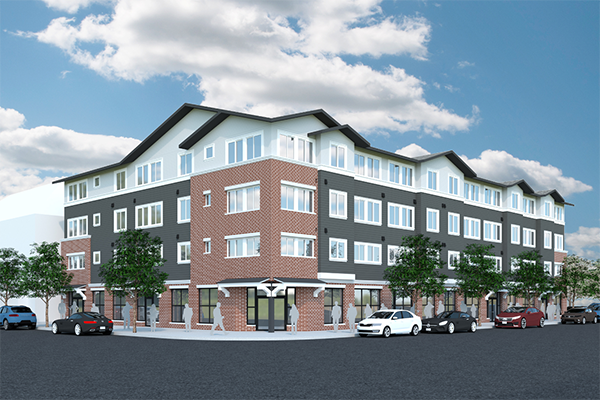 Over 35 years as a successful developer with a portfolio of experience including commercial/industrial properties in Seattle, shopping centers in the Northwest, a large village project in Portland, and an agricultural estate project in Hawaii. Mr. Everhart's development expertise is leveraged with the construction management experience necessary to complete innovative residential, commercial, and mixed-use projects.
Commercial Property Management
As Project Manager for a heavy construction company in Seattle, WA, Mr. Everhart coordinated entitlements and managed heavy construction projects along Seattle's waterfront. These projects included offices and light industrial warehouses.
Largest single family homebuilder
Serving as VP of Development for a Bellevue based development company, Mr. Everhart developed multiple neighborhood shopping centers in Washington and Oregon.
Constructed 79 multi-family apartment units in Fairview
As owner of a development and construction company, Mr. Everhart developed multiple rowhouse projects in Portland's Hawthorne District. In addition, he developed and constructed a small in-fill subdivision on the west site of Portland's Mt. Tabor district. Mr. Everhart grew this company to be the largest single-family home builder in a 91-acre Fairview Village project. Further, he managed the modification to the Fairview Village plan to introduce more mixed use and office space to support additional mixed use and multi-family projects. From there, he managed the design, entitlements, and construction of two apartment projects in Fairview Village, a 62-unit Fairview Village apartment and the 17-unit MarketPlace apartments.
239 acre agricultural estate project
As co-owner of a development group, Mr. Everhart managed the entitlement and construction of a 239-acre, high value, agricultural estate project on Maui's north shore.
Market
In-fill site benefits from surrounding investment (public & private)
In-fill location benefits from surrounding amenities (Village)
Easy access to nearby employers is an advantage
Construction
Developer and contractor mutually benefit to maintain budget
Investing at cost, not retail
Fixed Fee by contractor benefits investors
Completed parking lot reduces cost and risk
Completed site-work reduces construction timeline and risk
Entitlement
Completed land use minimizes regulatory delays
Pending site-work and building permits reduces delays and risk
If you would like more information, please contact:
Garth Everhart
Phone:  (503) 407-7080
Email:  garth@theceeley.com